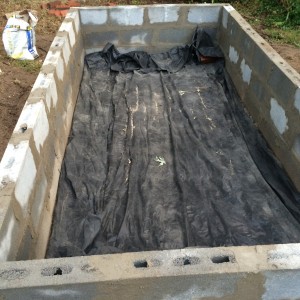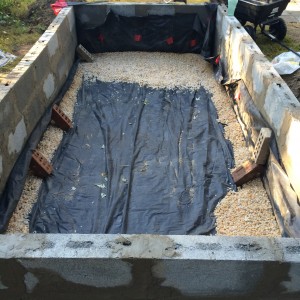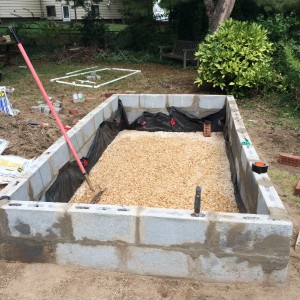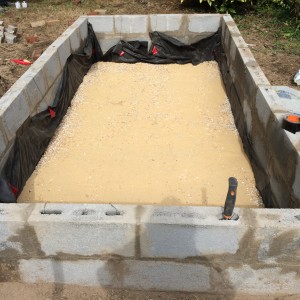 After getting the weed blocking fabric down, I put in a 4-6 inch layer of gravel. On top of the gravel, I put in a 2-3″ layer of sand.
Next I constructed an irrigation system to go in the sand layer. The idea behind this watering method is that the garden will be slowly flooded from the bottom up, where the layer of dead tree trunks and compost matter will act as a sponge and slowly release water up to the roots of the garden plants.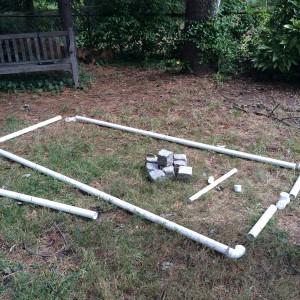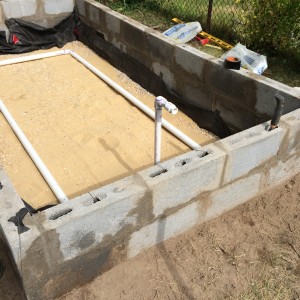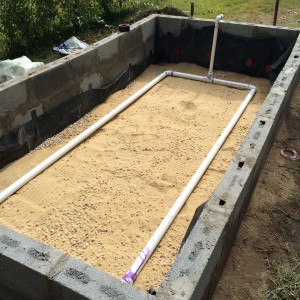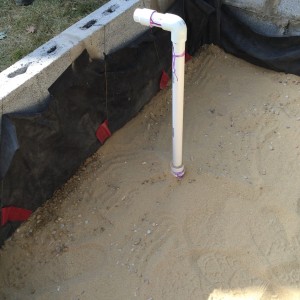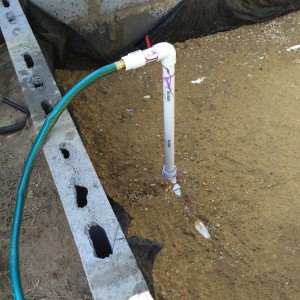 The PVC pipes is basically a loop with holes drilled every 3 inches on the bottom side. The vertical pipe is fitted to attach directly to a garden hose.
Building a Better Garden, Part 3
Building a Better Garden, Part 5