They say a picture is worth 1000 words, and today, this is probably the biggest understatement ever uttered. I'm here at the Van Dickson ranch, home of the Skull Valley Polo Club, about to enjoy chukkers and a bbq on my own horse, in my own tack, with my own mallets and helmet, and all of it. I've really, finally gotten started!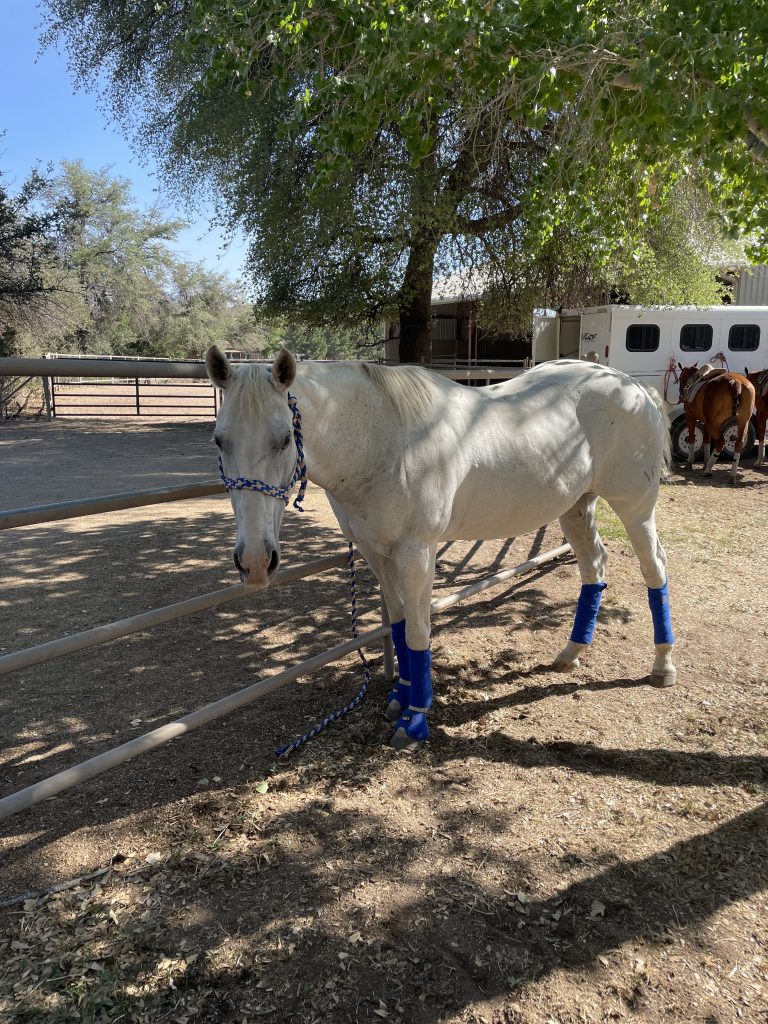 It was an agonizing decision – for some seemingly very vague reason now – to board my horse up here. But here she is, looking so relaxed and settled in, and absolutely ready to go play some polo!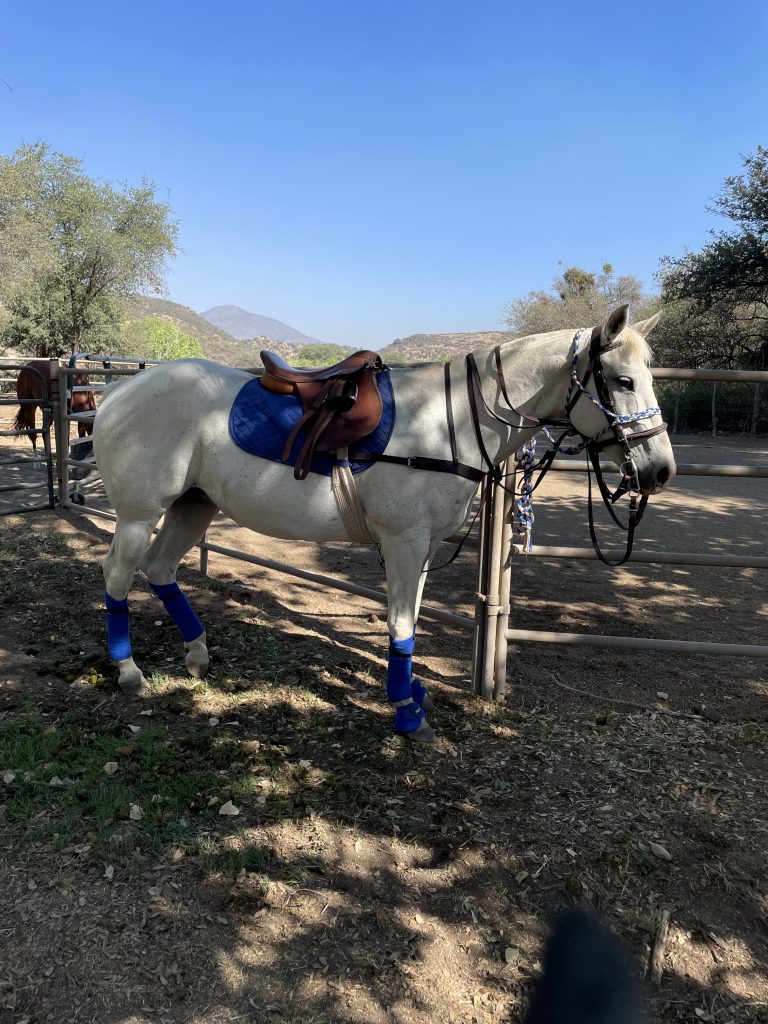 I actually got to play her up here last Sunday, but it was her first day in the barn, and she was very high strung. Honestly, all the horses were that day. It was pretty breezy also. During stick and ball warm-up time, she felt great. It was everything I imagined my horse on grass to be! She was hard to control in the first chukker, and jumpy around the other horses, though, once play started. I was pretty scared and traded horses for one of David's. Unlike last weekend, I survived both chukkers on Cali, today. She's still way too much horse for me, but she was much more relaxed about things, and though the fast was way too fast, it wasn't impossible this time. I managed to hit the ball a couple of times, and carried it down the field a time or two.
Also, I baked cranberry, caramel apple hand pies for the BBQ.