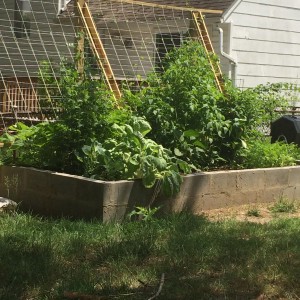 The garden looks so lush and full right now.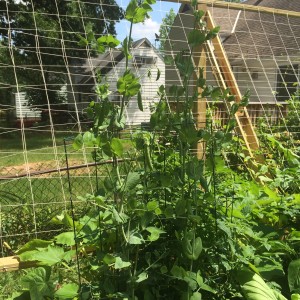 The sweet peas are putting on pods.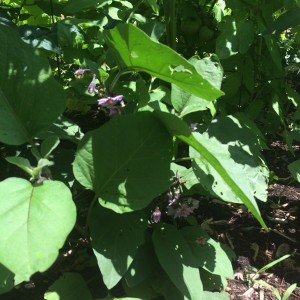 The eggplant is flowering.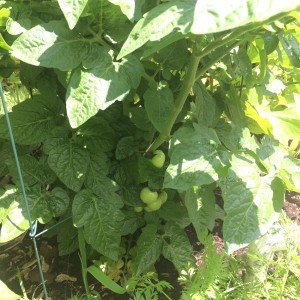 The little cherry tomatoes are bursting out on the tomato bush now.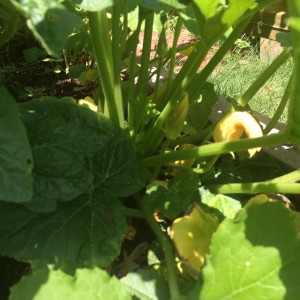 The zucchini is blooming and putting on little squashes.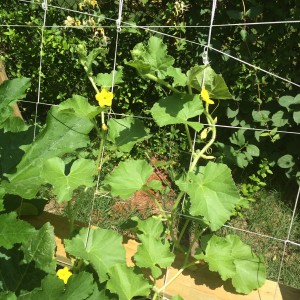 Cantaloupe is starting to grow up the trellis.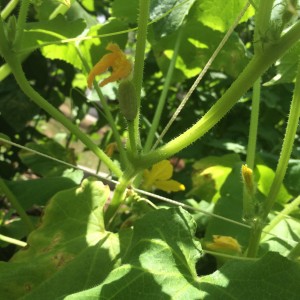 The first of the little cucumbers are starting to grow.